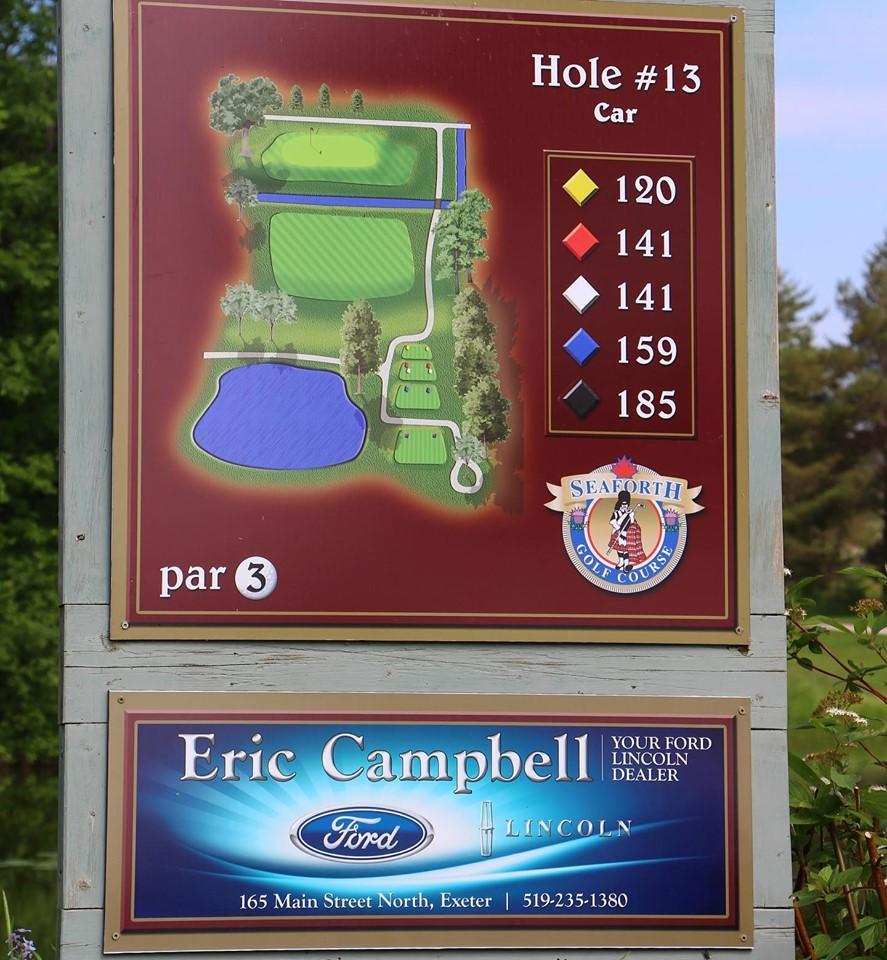 A LOOK AT THE COURSE
This is our 13th Hole "CAR"
In keeping with our hockey/golf flavour Cam selected the name for this hole. Just like in road hockey when the game stops for an approaching car, the same is true on this tee. The serious player will mutter, "Car," and start his routine all over again once the auto has passed by. This is a great par three with lots of tee choices and a great view of the perfect shot! If you are familiar with the course you will know it is the... 4th hardest hole and for good reason!
This hole is sponsored by Eric Campbell Ford Lincoln in Exeter. We're happy to have you on board! Eric Campbell Ford Lincoln
All of our holes have names and a story behind the name and design. Check out our website by clicking the link in our bio to see all of the the stories! www.seaforthgolf.com
#golfcourse #localgolf #localstories #greatgolf #seaforth #huroncountyontario #golfontario #visitontario @visitontario @huroncountyecdev @tourismontario @Seaforthgolfclub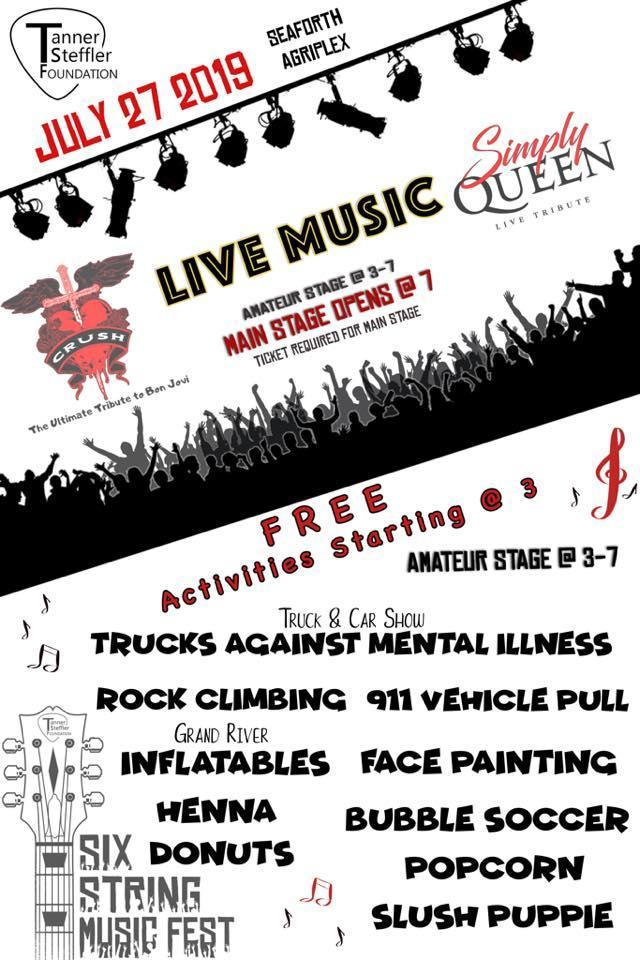 We were very pleased to be apart of The Tanner Steffler Foundation.
Don't forget to check out this fun filled day tomorrow July 27th at the Seaforth Agriplex to show your support.